To ensure your work is retained after you log off the virtual machine, please save your work to the U: drive rather than the virtual desktop itself (the C: drive). Also, please save frequently—at least every 25 minutes or so—because your session will time out or log you off automatically after 2 hours of inactivity. Make sure you save your work frequently to avoid losing it!
Double click MappingHomeDrive icon from desktop to enable your U: drive.
Go to HQ_Public and find your U: drive.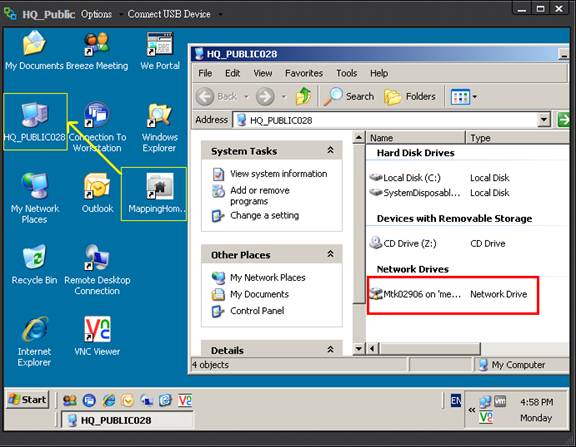 Posted in: Saving & Printing