Should I apply for VDI service before using it?
[blockquote]
1. Please submit IT Request Form before using VDI service
[/blockquote]
(1) Request Service: Go to IT Request System and choose 【Use remote access service(VPN/VDI)】
(2) Request Title: Fill in the request, eg. Apply for VDI permission to remote access outside company.
(3) Request Description: Fill in the detail request reason.
(4) Expected Due Date: Select the date you want IT to complete the form.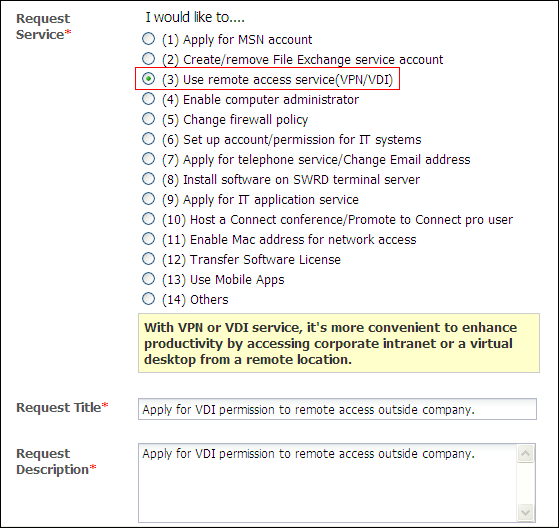 [blockquote]
2 Apply for VDI permission
[/blockquote]
(1) Application: Choose VDI you want to access corporate intranet.
(2) Valid Period: Select Valid Period time (the maximum length of this service is 1 year).